Had a great time with smooth flights and reasonable weather. Saw miles and miles of excellent roads with a running commentary from Mary to keep me in the know. My favourite things were stones so I took some home from this beach – and I don't want any of you eco warriors to give me a hard time – I got through customs, so it's ok!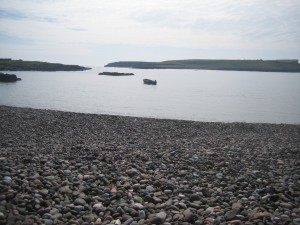 Didn't see otters, whales or puffins, but did see a seal just outside Lerwick but it's so far away it's the bump on top of the furthest rock!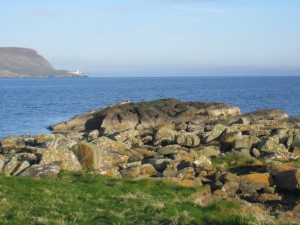 Wish I had been allowed to take a photo at the airport as the Massey Ferguson tractor drove out to pull the plane to its parking spot!