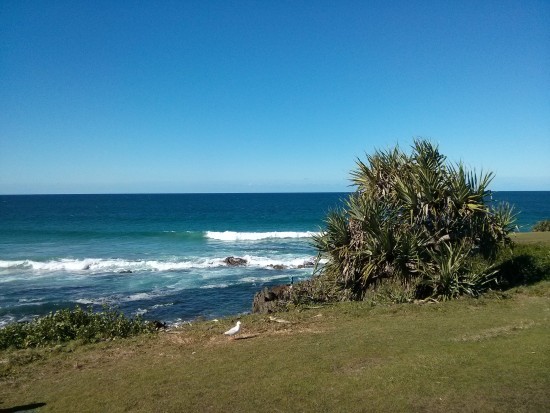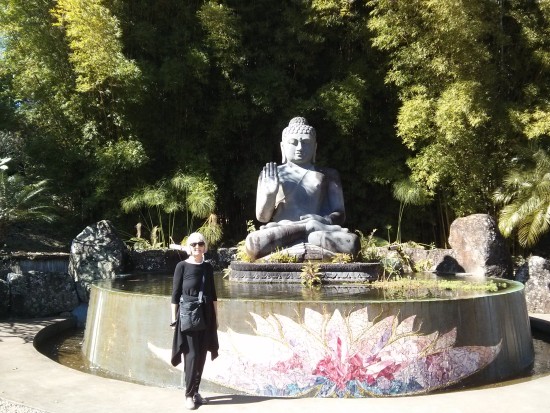 I've been whale spotting at Hastings Point on a beautiful clear day – but oh boy there's a wind off that ocean. I saw a few spouts and a tail thrash down on the water, but haven't yet seen the full out of the water breach.
I've also been to an RSL (Returned and Services League) club in Tweed Heads. I was thinking of the legion club in Inverurie where we used to go back in the day, so was mega surprised to see something resembling a corner of Las Vegas – sparkles and shine everywhere, plush carpets, live music, and of course hundreds of slot machines.
We had family and kids her for a few days, so we all went to Crystal Castle near Mullumbimby (love those names!) and saw slices of Amethyst in the original rock, taller than me.
This 310 k ball of rose quartz magically rotates on 3 mm of water without any motor or other device. German engineering of course!
There are labyrinths, Spirals, crystals, Eastern deities and a Kalachakra World Peace Stupa from the Tibetan Buddhist tradition, complete with revolving prayer wheels. Quelle surprise! (And no, it's not falling over!)