The parliament building here is spectacular. It's palatial – even the ladies' loos have marble walls! You can only see it if you do some zooming in, but the two national symbols are the kangaroo and the emu, which are on the crest on top of the building. Now an interesting fact about Australia is that it's the only country which eats its national symbols!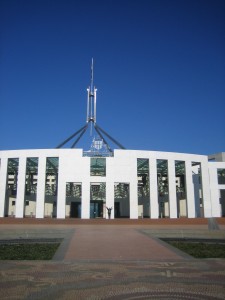 Some folks have said that Canberra is 'good sheep country wasted'.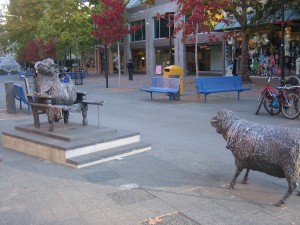 You call that a sheep? that's not a sheep – this is a sheep!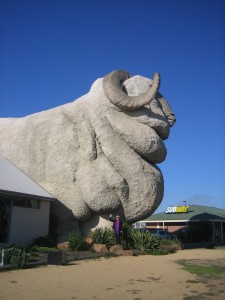 Now let's get serious again! It's autumn here, so here's a beautiful pic of a typical street in Canberra. There's just so much space everywhere – and so few people. You can drive around easily, park anywhere, and all free for public buildings such as museums or galleries. I love Canberra, but I can also see whey maybe it's not for everyone – I'm not sure what you'd do in the evenings as I think it's suburbia after dark.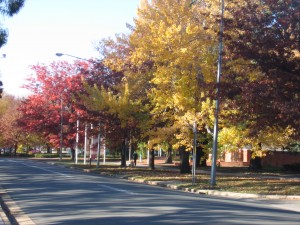 We did the art gallery in the morning and the museum in the afternoon. All cultured out after that but they were great.